Details

Created on Wednesday, 28 December 2011 17:19
Written by Editorial staff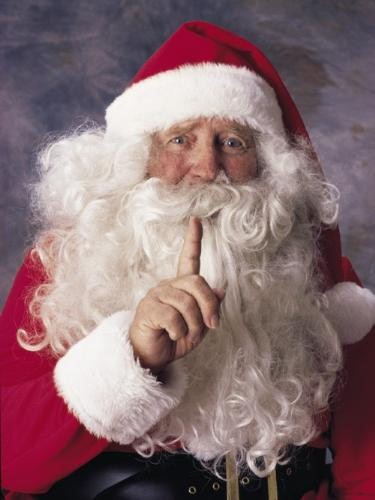 A humorous write-up by the Department of Immigration and Citizenship (DIAC) has helped to highlight the importance of gaining qualified advice on migration visas from experienced professionals - even for seasoned travellers like Santa Claus.
According to a DIAC spokesman, Saint Nick was not aware of the legal requirements he needed to meet in order to bring his team of Christmas Elves into the country on December 25.
While the 457 visa allows organisations to sponsor experienced foreign nationals to live and work in Australia for a period of up to four years, they are only available for selected roles.
Unfortunately for Santa, the list of duties accepted by the DIAC as meeting the criteria of 'skilled work' did not stretch to cover Christmas Elves.
Speaking on the resolution, the departmental spokesman said that a resolution was eventually found that suited all parties.
The official asserted: "Elves are not on the list of approved occupations for the subclass 457 visa, permanent employer nomination scheme or regional sponsored migration scheme but Mr Claus was able to establish there was a genuine shortage of qualified elves here."
He went on to say that Santa was eventually able to make use of a labour agreement that was "specifically tailored to allow this special group of workers into the country" for the night.
"He was delighted that there was a chance to enter into a flexible arrangement to suit his labour needs where it was obvious a shortage existed in what is a very specific skill set," said the spokesman.
In this case immigration visas such as the 457 subclass would have proved to be both unsuitable and overly expensive for the situation - with the required 'workers' only needing to enter into the country for a short period of time.
However, the DIAC made it clear in its fictional piece that any arrangement made to allow migrant workers into Australia would need to meet certain criteria.
In particular, labour agreements should not have a negative impact on the long-term employment prospects of the local workforce - a standard requirement of any labour agreement.
On top of this, the spokesmen assured that Santa Claus would be bound by the laws and regulations that surrounded the use of this particular arrangement.
"He must, like all employers who are party to a labour agreement, contribute to the training of Australians and pay market salary rates," said the spokesman.