Details

Created on Wednesday, 30 January 2013 17:11
Written by Editorial staff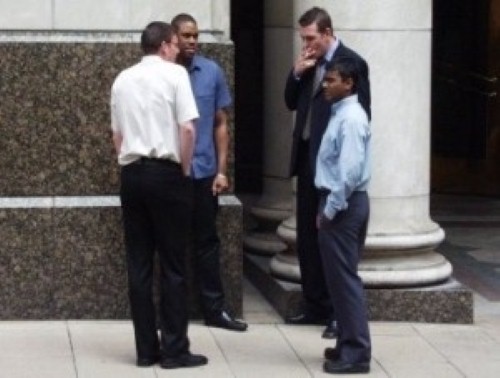 The Australian Stable Population Party has come out against skilled migration, saying that each worker coming to Australia under this visa brings a number of family members.

As such, the party said, dependants - that is, family members - of those on the immigration visa will take up resources.

The party's president, William Bourke, told Fairfax that his position is supportive of migration, but not to the extent that current major parties are advocating.

Mr Bourke said that as a result of migrant families needing dentists, doctors and other services, problems will arise.

He explained: "They are actually demanding more skills than they are creating.

"It's solving one skill shortage and creating three skill shortages."

This is in stark contrast to a Howard government frontbencher who advocated immigration as a means of bolstering the economy and the general wellbeing of the country.

Writing in Adelaide Now, former foreign minister Alexander Downer said that those who are opposed to bringing in skilled workers from overseas are fighting against "building a better Australia".

Mr Downer said that South Australia - where he resides - can benefit from the practice, as an increase in population can bolster the property sector, improve retail results and encourage more investment.

But Mr Bourke said he does not believe that the skilled migrants coming to Australia offer enough to offset the impact that their families have on the economy.

The president dismissed a theory put forward to Fairfax by Simon Bennison, chief of the Association of Mining and Exploration Companies, that it's not as simple as it sounds to just train local workers for specific roles.

Mr Bourke explained: "That's a repetition of myths by big businesses to bring in cheaper workers."

Elaborating, he said that it's too expensive - not because foreign workers are paid less - but that businesses don't have to invest money in training up local employees.

However, Mr Downer cited the case of a British skilled migrant who set up a business in Adelaide as an example of the country benefiting from immigration.

He said: "He employed local people. And there you are. A new, creative business emerged in SA because of immigration; skilled immigration."

Mr Downer insisted that maybe Australia needs a few smart people from overseas.

"Every city in the Western world which has enjoyed a revival has done so because a few creative people have moved to that city. We need to think about that," he explained.