Details

Created on Monday, 25 February 2013 16:14
Written by Editorial staff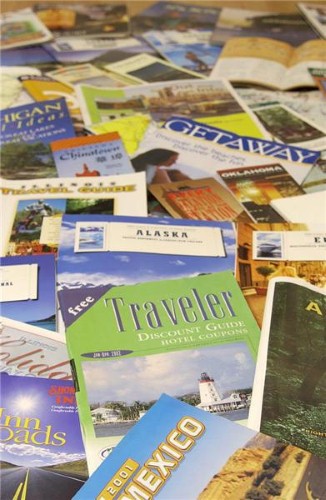 Asian nations make up a large portion of the rise in immigration visa applications for tourists, with China and Singapore leading the way.

The latest figures from the Department of Immigration and Citizenship (DIAC) show that between July and December of last year, Chinese applications increased by 16.5 per cent (194,204), when compared with the same period in 2011.

Furthermore, Singaporean applications rose by 28.7 per cent, to 81,364.

Record interest from tourists will see Australia capitalise, a DIAC spokesman said, with the economy bound to benefit.

He explained: "The Australian labour market benefits from increased numbers of tourists and working holiday makers.

"Despite the high value of the Australian dollar, our strong economy and unique natural and cultural attractions have drawn a record high number of international visitors and working holidaymakers."

In the first half of the 2012-13 financial year, two million visitor visas were granted - a 5.8 per cent rise compared with the corresponding six months in the previous year - while in December 2012, there were 401,362 visitor visa holders in Australia.

That 9.2 per cent rise saw billions of dollars injected into the local economy, with Asia playing a big role.

The DIAC spokesperson said the department is looking to make it easier than ever for Asian tourists to visit Australia. There has been an expansion of online application submissions as it is hoped that tourism will aid in Australia's economic and cultural growth.

"We need to be able to take advantage of the increased tourist markets, and our online visa lodgement system is part of our improved service for visitors," the spokesperson said.

The working holidaymaker (WHM) visa program has been a part of the growth in tourism, with a 23.2 per cent rise in approvals between July and December 2012. This has built on the growth that was seen with this program in previous years, with the 2011-12 period yielding a record 222,992 grants.

The United Kingdom comprises the biggest proportion of approvals, followed by Taiwan, South Korea, Germany and France.

Uruguay is also expected to make inroads in the program, after a deal was signed between Chris Bowen, the then immigration minister, and the Uruguayan ambassador to Australia, Alberto Fajardo.

The November deal ensured that university educated people between the ages of 18 and 30 were entitled to travel to each other's countries for the purposes of tourism and work.