Details

Created on Thursday, 30 January 2014 15:22
Written by Editorial staff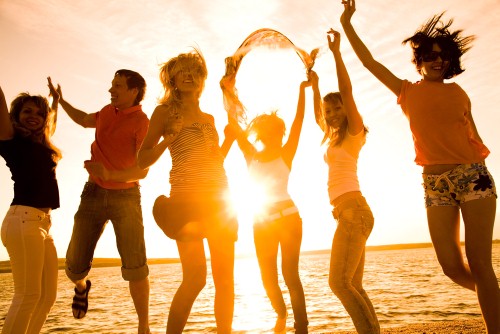 Victoria has always been a popular destination among international students.
According to the latest facts and figures published by the Australian Bureau of Statistics, 30 per cent of all international students opt to enrol in educational institutions around Victoria.
This number is second only to the amount of international students who travel on migration visas to New South Wales - 37 per cent.
However, Victoria may nudge New South Wales out of the top spot this year, thanks to a number of programs the government has implemented to make the state a more attractive choice.
The government, for example, has just launched its 2014 International Student Welcome Desk at Melbourne International Airport. It was christened by the arrival of the first batch of international students for the year on Tuesday (January 28).
Minister for Innovation, Services and Small Business Louise Asher revealed this is the fifth year the "Welcome Desk" program has been implemented. It's jointly funded by the City of Melbourne, the government and Melbourne International Airport.
Its purpose is to offer international students useful and up-to-date information about Victoria's migration program when they arrive. This includes tips and advice on topics such as accommodation, health and safety and other support services.
When international students are equipped with this knowledge, said Ms Asher, they're better able to settle into their new lives in Victoria quickly.
"The Victorian government recognises the outstanding contribution that our large community of international students makes to Victoria, both during their time here and as ambassadors for the Victorian education sector on their return to their home countries," explained Ms Asher in a January 28 statement.
That's why, alongside the 2014 International Student Welcome Desk, the government has launched a range of other programs to improve international students' experiences during their time in Victoria.
These include the International Student Care Service, the Culture Card, various scholarship programs and the Victorian International Education Awards and the Study Melbourne website.
The first program provides "confidential support" to international students and is a great source of support for those going through difficulties.
Also worthy of note is the Culture Card, which gives international students discounts on many activities and destinations, such as sporting events, museums and art galleries.
If you'd like to find out what Victoria has to offer international students, get in contact with a migration agent in the area today!