Details

Created on Wednesday, 30 October 2013 15:24
Written by Editorial staff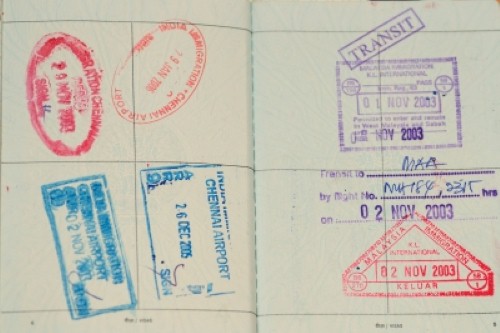 Australian Foreign Minister Julie Bishop met with Swiss Foreign Minister Didier Burkhalter on Monday (October 28) to strengthen ties between our two countries.
They've formed a Strategic Dialogue, which means regular meetings will be held to discuss economic and security issues, "increase people-to-people links", improve trade and bolster investment.
Ms Bishop said the relationship between Switzerland and Australia is already strong. We are "like-minded partners" when it comes global issues, and both prize research, innovation and science.
In order to help our nations collaborate in these fields, the Ministers signed a Memorandum of Understanding.
This should provide a framework for the leading scientists and institutions of both countries to work together on game-changing projects.
Switzerland and Australia also share "significant economic ties", according to Ms Bishop. In 2012, Switzerland was the fifth-largest overall investor in our country.
According to the Department of Foreign Affairs and Trade, merchandise trade between our two nations totalled $3.6 billion last year, while two-way services trade came to approximately $1.8 billion.
Australian migration agents and their clients from Switzerland will be pleased to learn that Swiss passport holders will soon be able to access SmartGate.
This automated border processing system allows travellers from specific countries to "self-process" through passport control, and is currently only available for holders of passports from the UK, Australia, New Zealand and US.
However, trials are planned to begin in the next two months that will see Swiss passport holders able to use the system. Switzerland will be the first non-English language country to be given this privilege.
"This world-leading technology will facilitate Swiss travellers' entry to Australia and minimise the time they spend at border control," said Ms Bishop.
Mr Burkhalter explained this decision "underlines the trust that characterises the relationship between Switzerland and Australia".
In 2010, around 43,000 Swiss tourists chose Australia as their holiday or business destination. By 2012-2013, this number had grown to approximately 46,000 Swiss tourists.
In addition to this, a total of 873 Swiss students are currently enrolled in educational institutions across the country.
If you are from Switzerland and would like to travel to Australia for a holiday, business or to study, you may want to contact a migration agent and discuss your options for immigration visas.