Details

Created on Friday, 21 June 2013 14:35
Written by Editorial staff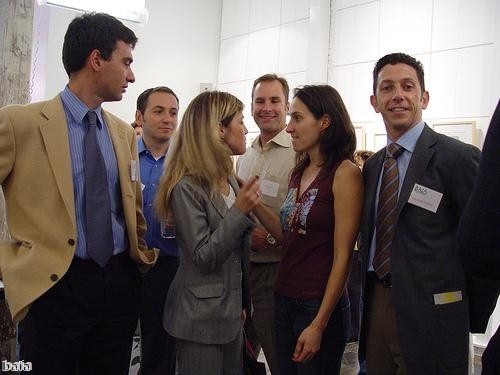 The Skilled Migration National Employer Conference was held in Melbourne today (June 21).
The conference brought together professionals from all walks of the migration industry, including migration agents and consultants, as well as employers interested in sponsoring skilled migrant workers.
It was organised to cover "the latest in migration policy and provide practical advice on undertaking international recruitment activity," according to the Skilled Migration website.
This is the first time a conference dedicated to helping employers understand the opportunities hiring an international workforce can provide them with has been organised.
Brendan O'Connor, minister for immigration and citizenship, gave a presentation earlier today covering a variety of topics, including what the future might hold for skilled migration in Australia, regional migration agreements, how well the 457 immigration visas program is assuaging skill shortages, and changes to the employer sanction regime.
Liana Allan, convenor at Migration Alliance, was in attendance. She said Mr O'Connor's speech "wasn't engaging".
"The audience started off taking notes, but a couple of minutes in they were rustling, slumped on their elbows and eventually some left the room," she said.
The government's controversial labour market testing policy was also discussed.
This policy dictates that businesses wishing to employ skilled migrant workers must provide documentary proof that they have first "tested" the labour market (in other words, tried to hire an Australian) for six months prior to a visa application being lodged.
According to Ms Allan, Mr O'Connor stuck to his "mantra" that putting an advertisement in the paper was the best way to test this market.
"Even if there are no Australians available, 'just put an ad in the paper' he said" revealed Ms Allan.
Many migration agents in Australia would agree with Ms Allan that it isn't so simple.
She said delegates in attendance had mixed reactions to Mr O'Connor's presentation. She reports overhearing the words "terrible", "awful", "defensive", "arrogant" and "unacceptable" used to describe it from members of the audience. 
Ms Allan also reported that Mr O'Connor "is unaware of the processing delays in skilled migration"
"Mr O'Connor was specifically asked about employer sponsored migration," Ms Allan states, "and he said he was unaware about any delays".
This is a critical time for the migration sector, and conferences such as this one are a good way to discuss and discover what the future could hold for migration consultants and their clients.
If you would like to join this discussion, you may be interested in attending the Migration Conferences 2013, which are being hosted by Migration Alliance.
The first conference in the series is being held in Canberra over August 23 and 24.
For more information, visit www.migration2013.com.au and register your interest.