Details

Created on Tuesday, 26 February 2013 11:17
Written by Editorial staff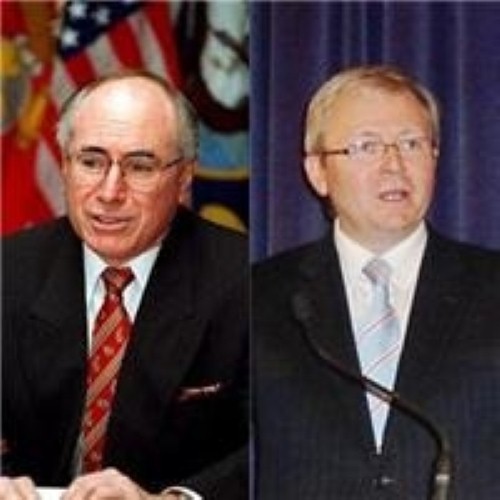 Reversing the influx of boat people will be difficult - even for a Coalition government - as the genie has been let out of the bottle.

That's the assessment of former prime minister John Howard, who explained that even with all the Howard-era policies in place, such as temporary protection immigration visas (TPVs), it won't be an instant fix.

"All of the Howard policies have not been embraced - they haven't embraced TPVs.

"And we've had several years of the poorest borders imaginable, so it will be hard to stem the tide.
Mr Howard explained that while turning around boats is a hard task, telling a legitimate refugee who has been waiting in a camp for a decade, that there is no place for them in Australia because someone has jumped the queue, is harder.
One of the country's longest serving leaders, Mr Howard also predicted that the Labor party will bring back Kevin Rudd as its leader. He told 60 Minutes that it is simple arithmetic that if a different leader will produce better results, the party will go with the alternate.

"I don't think he's ever given up the idea of coming back, that's human nature and understandable," he said.

Mr Howard explained that there is nothing disloyal about ambition, readily admitting that he was "openly ambitious" during his time in parliament.

When asked about the two independents - Rob Oakeshott and Tony Windsor - the former PM is decidedly candour, expressing his desire to see the government supporters swept from office in September. Not for any bitterness about siding with Labor, but because they betrayed their electorates, who are decidedly conservative.

Mr Howard's assessment of the current leader, Tony Abbott, is one of staunch support. He explained that the talk of the Coalition leader as a misogynist is quite ridiculous and that those who know him know what he is really like.

And why is Abbott's position so strong, according to the former PM? Well, because as an opposition leader, he obtained the scalp of Kevin Rudd. And Mr Howard expressed his view that if anyone other than Abbott had led the party, Rudd would have remained leader in 2010 and would have won the election with a majority.

And this has only been reinforced by today's (February 26) Newspoll in The Australian which showed the Labor primary vote has dropped to 31 per cent, while the Coalition sits on a landslide 47 per cent.

The poor result has been attributed to the corruption hearings involving former New South Wales Labor figures and a litany of scandals, such as the Craig Thomson arrest and the Peter Slipper saga.