Details

Created on Wednesday, 24 April 2013 16:54
Written by Editorial staff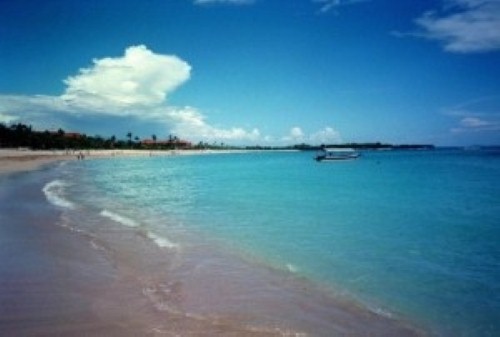 It's just over a month before Migration Conferences 2013 kicks off, and registered migration agents keen to mark the occasion in style should book the opening event in Bali.
Held at Club Med over Thursday July 4 and Friday July 5, it promises to be an important part of the migration agent calendar this year. Offering pivotal industry insights directly from migration experts, the conferences are an excellent chance to learn more about key developments and participate in networking opportunities.
What's on offer?
The Indonesian province of Bali provides an excellent backdrop for this two-day ten-point CPD blitz seminar, which will cover a range of topics including immigration visas and subclasses, SkillSelect, and ethics and professional practices.
Presented by Christopher Levingston, accredited specialist in immigration law, these seminars cover their subject matter comprehensively, ensuring migration agents are kept up to date with this complex and evolving industry.
For a full list of topics and times, please click here. Prices given are for Migration Alliance members only, but all attendees are welcome.
You can also benefit from reduced accommodation rates, an open bar and all-inclusive food offers at Club Med Bali, which are in addition to the CPD training cost.
Things to see and do in Bali
Attending the Bali event is the perfect chance to explore this popular tourist destination, which has everything from great shopping and a vibrant nightlife to stunning beaches and unique cultural interests.
Club Med Bali is located in Nusa Dua - a great location for sea, sand and surf, while also being home to the most frequented golf course in the province.
Alternatively, Kuta is the main holidaymakers' area; its narrow lanes populated with vendors selling souvenirs and trinkets to take back home to friends and family. Sightseers may instead prefer day trips to the mountain village of Ubud, which is known for its ancient temples and rice paddies.
What if I can't attend?
If you cannot attend the Bali event, there are still plenty of conferences for migration agents in Australia to choose from, including across the state capitals:
• Canberra (August 23-24)
• Darwin (August 30-31)
• Perth (September 5-7)
• Sydney (September 12-14)
• Melbourne (September 19-21)
• Brisbane (September 26-29)
• Adelaide (October 18-19)
• Hobart (October 25-26)
There will also be events in Parramatta (October 4 and 5), Dandenong (October 4 and 5) and Cairns (October 18-19), as well as a Sydney live stream option on September 12 to 14.